The Equinox MC Phono Stage was created to provide the best possible way of enjoying high-end moving coil cartridges.
Ultra-low noise and a high dynamic range lets this amplifier show just how good vinyl replay can be.
The preservation of low-level detail and micro-dynamics is second to none, and many listeners comment about how they can hear new musical details on records they have owned for years.
Dual Mono Construction

Like our Equinox Line Pre-Amplifier, the MC Phono Stage uses dual mono construction with two identical PCBs, one mounted above the other.
In addition to to ensuring identical signal paths for each channel, this allows us to keep the  signal paths very short, not straying more than 50mm from the rear panel.
Balanced Inputs
The balanced inputs use two ultra-low noise devices in series to provide wide bandwidth and exceptionally low distortion. This also results in a noise floor far below that of even the quietest vinyl.
As part of our no-compromise approach we hand measure individual components and match these to get the best common mode rejection to eliminate hum.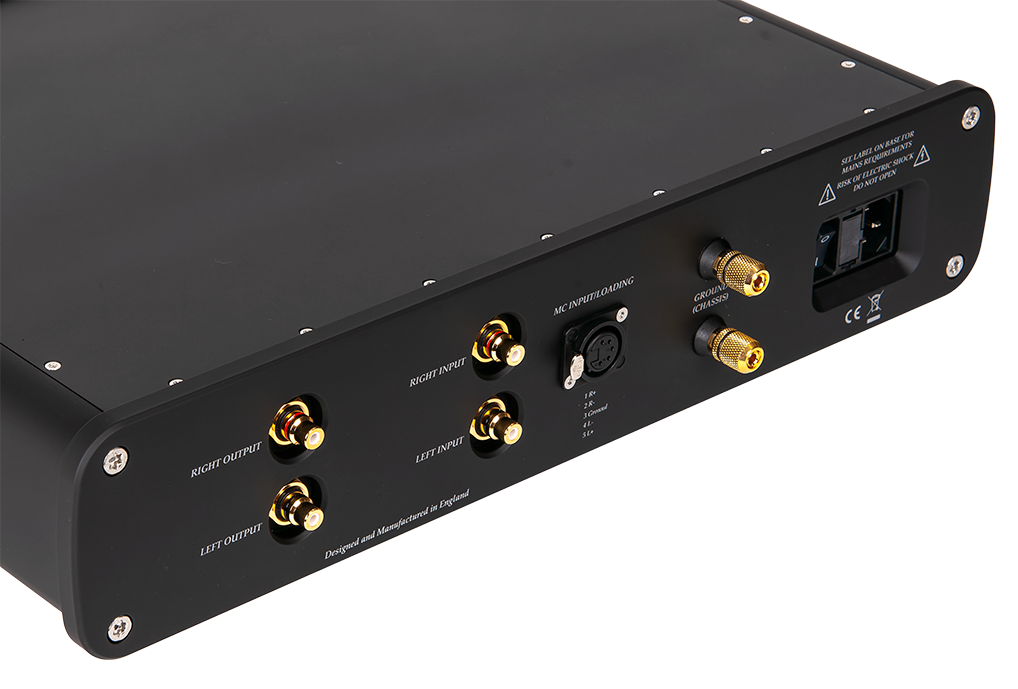 Dual inputs & Cartridge Loading

The Equinox MC Phono Stage features two parallel input connectors, one 5-pin XLR and a pair of phono sockets
This configuration provides the maximum flexibility to users regarding choice of input cable from the turntable and allows the other connector to be used for external cartridge loading.
Passive RIAA Filter

A passive RIAA filter is used and the components are hand measured and matched so that the frequency response of each channel is identical.
This attention to detail ensures ultra-precise and stable stereo imaging.
High Current Drive Outputs

The output sections share the same line driver circuits as the Equinox Pre-Amplifier which are identical to its headphone output driver.
This output capability helps maintain the dynamic range and low distortion performance of this phono stage into any real-world load.